Ready to reach your goal of home ownership? Today we're taking a look at saving money for a down payment. Will skipping the fancy latte or making lunch at home really help you meet your down payment goals? While preparing for the purchase of your dream home, there are many money-saving tips that can help you along the way.
Find out what you can afford.
Get Pre-Approved with SimpleLoan.com in as little as 8 minutes.
Down payment amounts usually range between three and twenty percent of a home purchase price, depending on your loan program. Here are five ideas to put into practice to help you save money for your down payment and reach your goal of home ownership.
Budget and stick to it! Take inventory of your monthly expenses – how much income you bring in each month, how much money goes towards debt, housing, subscription services – and break down your expendable income into categories like groceries and entertainment. Budget for those items and make sure to stick to it each month.
Try out a spending freeze. Commit to not spending any money on nonessential items for a week. This includes saving money you would normally spend on eating out, shopping for clothes, or those impulse Amazon purchases.
Find ways to save in your home. Can you cut down on your electric bill? Consider switching to energy saving LED bulbs, turning off lights when they're not in use, and programming your thermostat higher when you're away from home. Many environmentally friendly tips and tricks can also save you money on your utilities bill.
The cable culprit. Cutting out on large cable packages can help save money each month. You can choose a streaming service or two for a much lower monthly cost! There are also many streaming services which are ad supported, meaning you don't have to pay to watch some of your favorite shows. With so many options, you won't even notice the cable's gone.
Plan a staycation! Just because you're budgeting doesn't mean it can't be fun! Try having a staycation instead of a getaway and play tourist exploring your hometown with a new point of view.
Connect with one of our loan officers in your area today.
Why FBC Mortgage?

FBC Mortgage, LLC is a leader in helping home buyers with fast and simple loans. We're dedicated to exceptional customer service and are always available when you need us most, even at night and on the weekend. We'll help you navigate your new home purchase, and keep you updated along the way with weekly check ins, so you know you're taken care of. That's one of the many reasons why 95% of our clients would recommend us to their friends and family. It's also why the nation's top home builders and Realtors trust FBC to help their new home buyers.
Buying a home is one of the most important financial decisions you will make. Understanding mortgages and the home buying process can help make it less stressful, and so can partnering with a mortgage lender you can trust. At FBC Mortgage, LLC, we're dedicated to helping home buyers finance their dream home.
All information presented is for educational purposes only and not intended as financial advice. FBC Mortgage, LLC is a Top 20 National Mortgage lender headquartered in Orlando, Florida. Specializing in residential mortgage lending, including purchase, refinance, construction, and renovation loans. See what our clients have to say. NMLS#152859 EHL ©2021.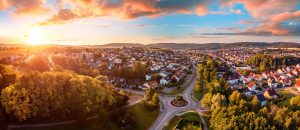 Choosing a neighborhood to live in is a very important step in your home buying journey and one that will have a huge impact on your day-to-day life. We have a few tips to help you navigate this step!
Read More »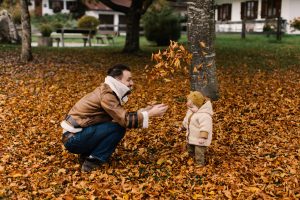 Fall is almost here! Pumpkin spice, crunching leaves and crackling bonfires are just around the corner. In preparation for enjoying one of the best seasons of the year, take these proactive measures to ensure their home stays safe during the fall!
Read More »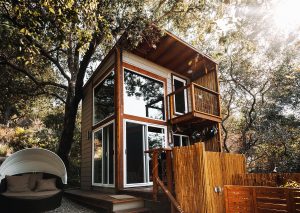 Non-traditional properties are on the rise. There are many reasons why homeowners are making the shift and investing in unique properties. Learn more about living in a unique property and the benefits of investing in these types of homes.
Read More »