When it comes to renting vs. owning, renting can often seem like the safe choice. We understand that owning a home is one of the most important steps you will take in life.  Saving enough money for a home can seem daunting, but there a lot of advantages to home owning – even money saving ones!
Find out what you can afford.
Get Pre-Approved with SimpleLoan.com in as little as 8 minutes.
If you are not sure on renting vs owning, take a look at these factors below!
Owning can be less expensive than renting. Rent prices are on the rise and change frequently. With a fixed mortgage, your monthly payments are likely to stay the same, no matter how the markets move.
Put your net worth on "cruise control". The value of owning your property should increase over time, while renting can feel like a money pit. No more throwing your money away!
Save on your taxes! Owning a home gives you tax deductions for your mortgage interest paid and property taxes.
When you own a home, you're the boss. Owning your home means you can decorate and make renovations or changes without prior approval from a landlord or property manager.
You no longer have a temporary living situation – no more year to year renting and leases – you have a home.
Owning a home could be the best decision for you and your family. If you think buying is the next step for you, visit our Purchase Page to learn more, or Contact Us today. We're here to help you get started.
Connect with one of our loan officers in your area today.
Why FBC Mortgage?

FBC Mortgage, LLC is a leader in helping home buyers with fast and simple loans. We're dedicated to exceptional customer service and are always available when you need us most, even at night and on the weekend. We'll help you navigate your new home purchase, and keep you updated along the way with weekly check ins, so you know you're taken care of. That's one of the many reasons why 95% of our clients would recommend us to their friends and family. It's also why the nation's top home builders and Realtors trust FBC to help their new home buyers.
Buying a home is one of the most important financial decisions you will make. Understanding mortgages and the home buying process can help make it less stressful, and so can partnering with a mortgage lender you can trust. At FBC Mortgage, LLC, we're dedicated to helping home buyers finance their dream home.
All information presented is for educational purposes only and not intended as financial advice. FBC Mortgage, LLC is a Top 20 National Mortgage lender headquartered in Orlando, Florida. Specializing in residential mortgage lending, including purchase, refinance, construction, and renovation loans. See what our clients have to say. NMLS#152859 EHL ©2020.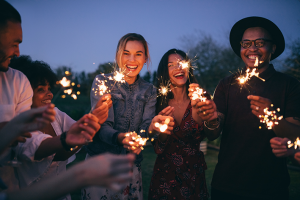 Follow these firework safety tips to help you and your loved ones celebrate responsibly this Independence Day. We hope you enjoy a safe and happy holiday!
Read More »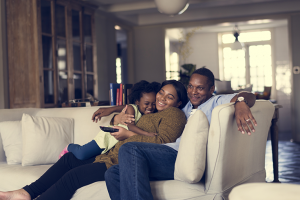 Everyone wants their home to feel like a safe place. Here are 7 home safety tips for you and your family to help increase your home's security and safety!
Read More »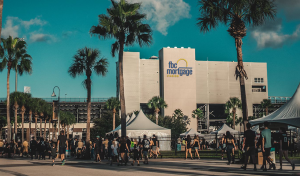 FBC Mortgage, LLC one of the nation's leading mortgage lenders is now the field sponsor at the Bounce House, the home of UCF football.
Read More »