The Federal Housing Financing Agency has recently announced that the new conforming loan limit for 2022 is $647,200 for most areas for single-unit properties! This is an 18% increase from last years $548,000 loan limit. This will be the sixth year that the Federal Financing Agency increased the conforming loan limit.
Find out what you can afford.
Get Pre-Approved with SimpleLoan.com in as little as 8 minutes.
Borrowers looking to purchase a house in the coming year can now borrow almost $650k from a lender, making conventional loans more accessible.
This also means that homeowners whose loans were once considered "JUMBO," or above the previous conforming loan limit, can now refinance their mortgage to obtain a lower rate and possibly even qualify to eliminate their mortgage insurance.
"The new conforming loan limit that was announced recently is encouraging news to consumers that were having to deal with the difficulty of jumbo loan guidelines." Says FBC Mortgage regional manager Jay Zerquera. "Jumbo loan guidelines, can at times, have overlays that cause consumers difficulties in securing financing for their new homes. Now that consumers have more purchasing power and various financial options with Fannie Mae and Freddie Mac backing their mortgage, the residential housing market should continue to see steady growth for years to come."
FBC Mortgage programs will take the new limit into effect starting 2022.
If you're ready to own a home, visit our Purchase Page to learn more, or Contact Us today. We're here to help you get started.
Connect with one of our loan officers in your area today.
Why Choose FBC Mortgage?
FBC Mortgage, LLC is a leader in helping home buyers with fast and simple loans. We're dedicated to exceptional customer service and are always available when you need us most, even at night and on the weekend. We'll help you navigate your new home purchase, and keep you updated along the way with weekly check ins, so you know you're taken care of. That's one of the many reasons why 95% of our clients would recommend us to their friends and family. It's also why the nation's top home builders and Realtors trust FBC to help their new home buyers.
Buying a home is one of the most important financial decisions you will make. Understanding mortgages and the home buying process can help make it less stressful, and so can partnering with a mortgage lender you can trust. At FBC Mortgage, LLC, we're dedicated to helping home buyers finance their dream home.
All information presented is for educational purposes only and not intended as financial advice. FBC Mortgage, LLC is a Top 20 National Mortgage lender headquartered in Orlando, Florida. Specializing in residential mortgage lending, including purchase, refinance, construction, and renovation loans. See what our clients have to say. NMLS#152859 EHL ©2021.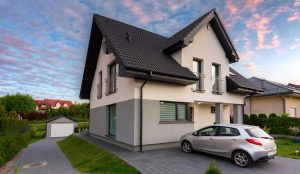 While preparing for the purchase of your dream home, there are many money-saving tips that can help you along the way.
Read More »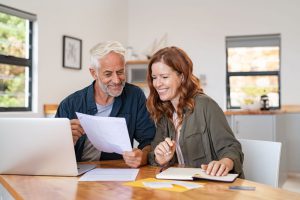 While preparing for the purchase of your dream home, there are many money-saving tips that can help you along the way.
Read More »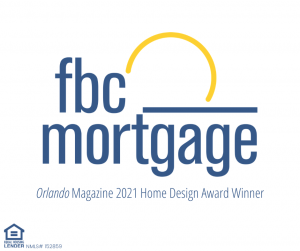 FBC Mortgage ranked first in the Mortgage Company category of Orlando magazine's 2021 Home Design Awards.
Read More »