Ready to Purchase Your Home?
We're here to help you purchase the home of your dreams. We know that buying a home is one of the most important decisions you will make. Few things give you more pride than owning your own home, and you will probably make no greater single investment in your lifetime. We want to help you make that dream come true. There are many different types of loan programs you can choose from, and the best loan program for your neighbor may be different than the one that is right for you. From getting pre-approved to finding the perfect home, understanding the home buying process can help give you peace of mind. So can partnering with a mortgage lender you can trust. Put our expertise to work for you. Whether you're building or buying your home, FBC is here to help you along the way!
Some of our Awesome Testimonials
Marci Snyder did an excellent job with the refinance of our house. She was on top of every detail and kept us constantly updated – and also closed on the projected date!
Seymoine was an absolute pleasure to work with. She guided me through whole loan process taking the time to answer the numerous questions I had.
Highly recommend Chariffe Nisbett. He made my first house buying experience easy, is very knowledgeable, and will guide you to where you need to be.
Brandon was available, thoughtful, informative, and hard working. We had a very tricky application and Brandon helped us every step of the way.
Mike Frank and his team worked extremely hard and efficiently on my Refi. I was able to get ahold of anyone I needed, and they answered all my questions and requests in a timely manner.
The team and FBC Mortgage are always professional, on time, and have great follow up. I would recommend them to anyone!
I worked with Stephanie Nunziata from start to finish. She anticipated my every question and always supplied the correct answer. What could have been an ordeal turned into a simple process.
This is my second time working with Keith and he has made each time incredibly easy. He is on top of everything and is always willing to take time to answer any questions or concerns you might have.
Every step was simple and easy and everyone I worked with was a pleasure to deal with. Loan was handled with great professionalism.
Questions About Home Buying?
Talk to one of our mortgage professionals to learn more about financing your new home today.
Learn More About Mortgages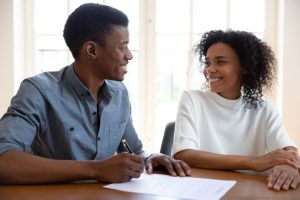 Down payment requirements vary depending on your lender, your credit, your debt-to-income ratio and other factors. Learn how your down payment can impact your monthly mortgage.
Read More »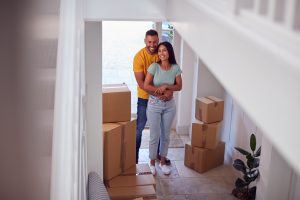 Buying a home is the largest purchase most people will make in their lifetime. There are a few factors to consider when determining if it is the right time for you to buy.
Read More »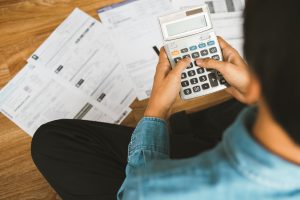 Whether you are a first-time home buyer or an experienced one, there are three numbers that will help determine the type of mortgage you qualify for. Let's learn more about the mortgage numbers that matter.
Read More »